Tata Digital is a step back for acquiring Alibaba-funded online grocery firm Big Basket after it made its intentions clear by officially applying for the Competition Commission of India's nod to acquire a 64.3 percent stake in the Supermarket Grocery Supplies Pvt Ltd.
Supermarket Grocery Supplies Pvt Ltd operates BigBasket.
Tata's stake will improve Bigbasket's valuation to Rs 13,500 crore. The transaction will push Tata's plan to launch a super app to add its consumer businesses.
"The proposed transaction involves the acquisition by TDL of up to 64.3 percent of the total share capital of SGS (on a fully diluted basis) through a combination of primary and secondary acquisitions …," the firm said in a note to CCI.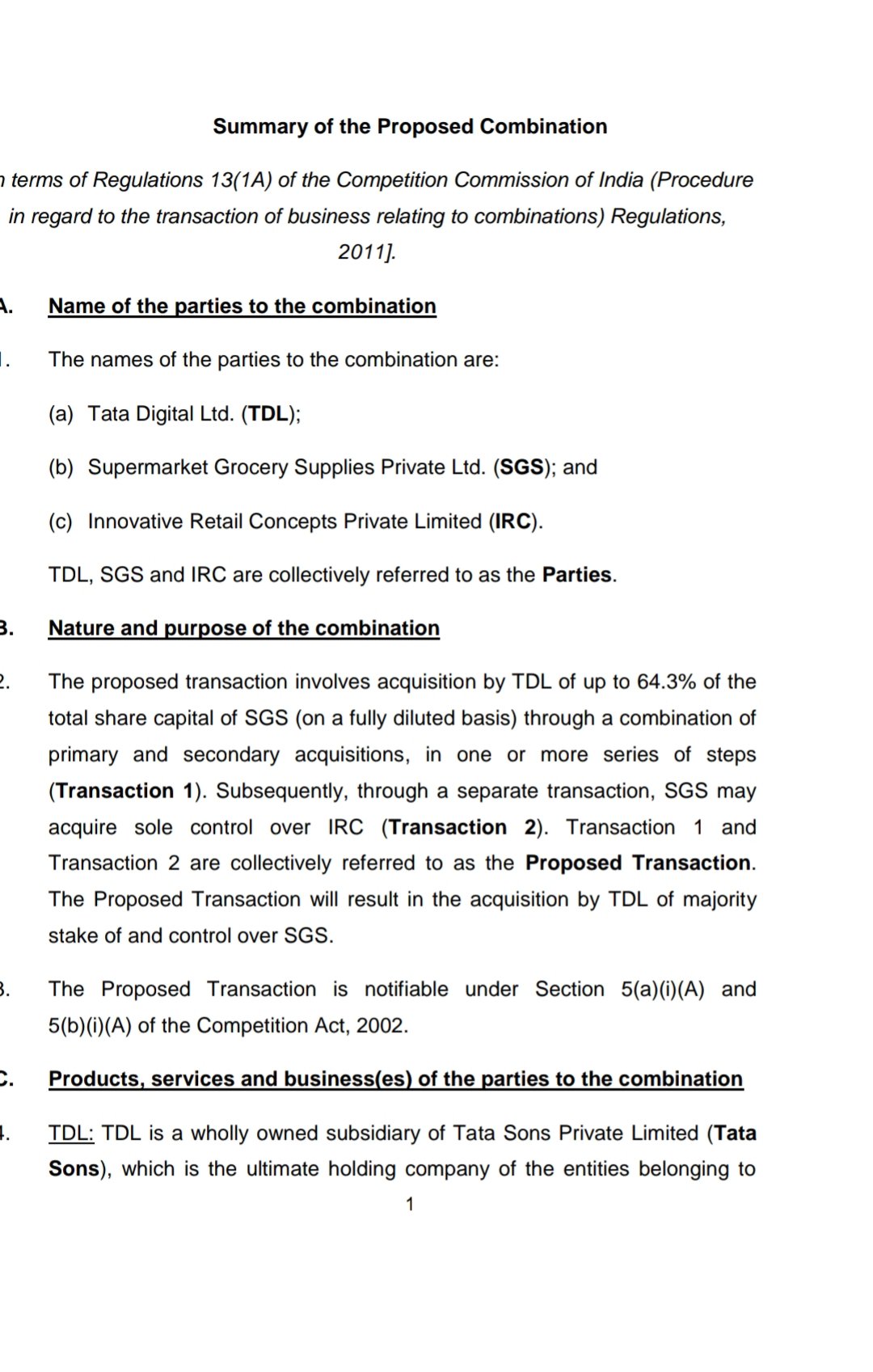 Subsequently, through a separate transaction, SGS may acquire sole control over Innovative Retail Concepts, which operates Tata Digital's business-to-customer service.
The Supermarket Grocery Supplies operates the business-to-business service.
Moreover, the acquisition will not cause any appreciable adverse effect on competition in India, the firm said.
Tata Group reportedly has also applied to the National Company Law Tribunal for a nod.
As per media reports, Tata's stake will translate into an enterprise value of Rs 13,500 crore for BigBasket.
Bigbasket's top management, including co-founder Hari Menon, is likely to stay on for three to four years, in case the deal gets a green signal.
Bigbasket is competing with Flipkart and fresh service of Amazon, besides Softbank-backed Grofers which is planning an indirect US listing.